Plastic Injection Molding Facility
Peliton Plastics's in Valdosta Georgia
The Peliton facility is composed of two separate buildings. The first and larger of the two is where you will find our plastic injection molding, manufacturing,
machine shop, product assembly, shipping and receiving departments.

In the second building houses our warehousing, screen printing, graphic design, accounting and management offices.

We invite anyone interested in touring our facility to give us a call. If you are travelling to Valdosta, GA please see our Valdosta Information page for maps and directions.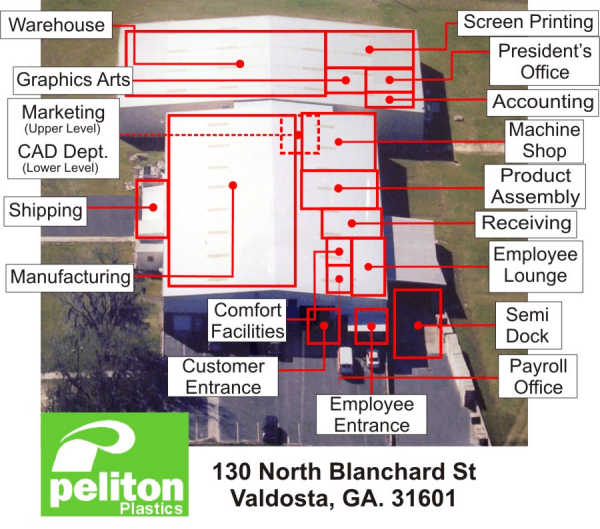 Click To Enlarge!


Peliton Plastic injection molding company's 35,000 sq. ft.
manufacturing facility Located in Valdosta, Georgia USA




Return To Home Page








Page updated July 20, 2023